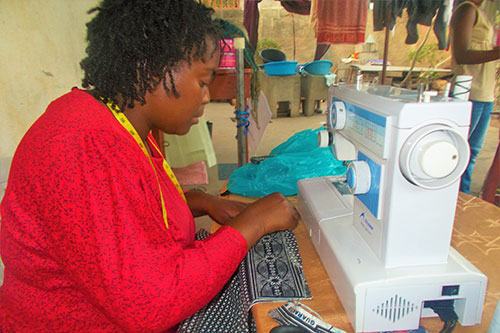 I am now a seamstress thanks to the dressmaking course at the Women Entrepreneurs Project in Estalagem. I live with my husband and we have seven children.
I earn a living by doing this wonderful sewing work. I take orders from a number of customers and I make clothes to sell. Thanks to this work I manage to support my family.
During the State of Emergency, I decided to join the group of women who are producing face masks at the center. As a seamstress, I am collaborating in the production of face masks at the Women Entrepreneur Project in Estalagem, as we are living in a period of emergency in the country and in the world in general. In the situation that the country is experiencing, I participated in a talk about the prevention of Covid-19, and I have passed the knowledge gained on to my family.