ADPP Angola - Annual Report 2017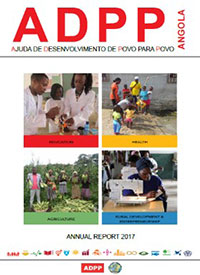 It is with great pleasure that we present our Annual Report 2017 in English. Click here to download or click on the image.
As we say in the report: our results come from the combined efforts of all involved: community members, project participants, students, teachers, staff and partners. A resounding thank you to each and every one, and we look forward to continued collaboration.
We'll be presenting highlights from the report on Facebook, Twitter and Instagram, so catch us there and let us know what you think.